September 29, 2012
Apartment Therapy just completed their fall design showcase. The call for entries revolved around presenting a design with a series of images and video. I did not get selected for inclusion on their website, but I know that I have benefited greatly from the application process. The 1 minute video proved to be a great exercise in presentation and i plan on using it more in the future.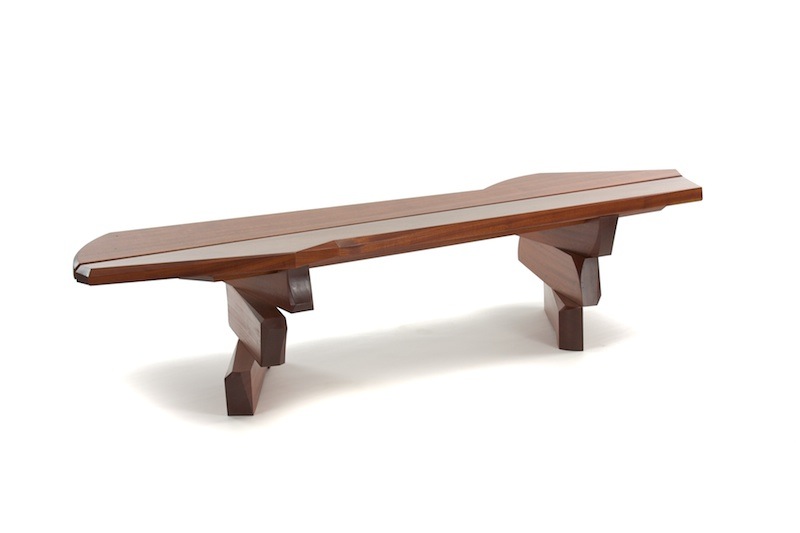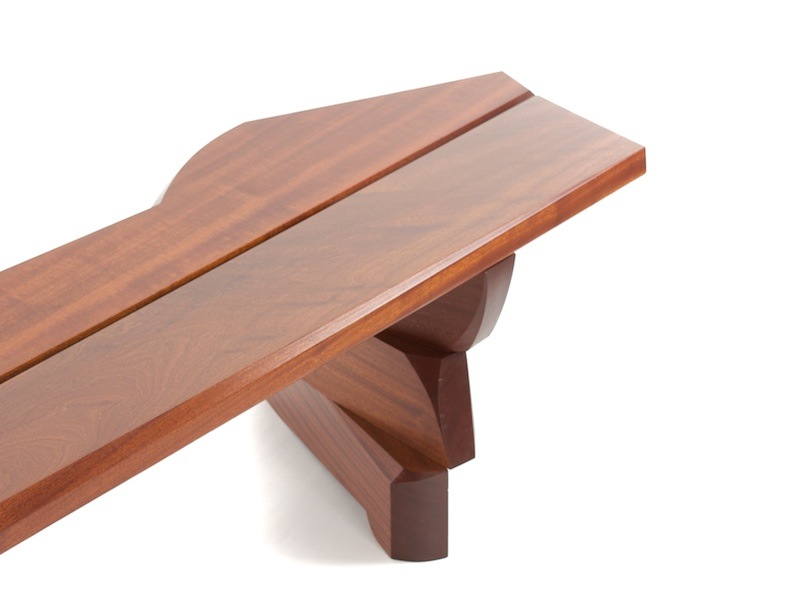 Bench #1 from series #2 is an indoor/outdoor bench presented in Sapele. The bench is 17" high by 81" wide by 21" deep. Bench #1 is composed of 10 individual pieces of wood that can be arranged differently each time I build it. This piece of furniture is not just handmade it is one-of-a-kind.
My style emerged from the pursuit of spontaneity in the often static world of furniture deign. My background in art helped show me the way. I grew up watching my father, an abstract expressionist painter, build up canvasses with thick masses of paint that he gesturally delivered with pallet knives. I turned to my structural components and developed a technique of shifting and faceting them in the hopes of mimicking the freedom that I admired in my father's paintings.
Each time I build Bench #1 I stager the legs differently. The problem then shifts to the top of the bench and finding shapes that compliment and ground the newfound movement in the legs. Curve by curve and facet by facet the composition comes into balanced focus. The end result is a visual record of all of those spontaneous decisions along the way.
Bench #1 finished for outdoor use with optional concrete pads.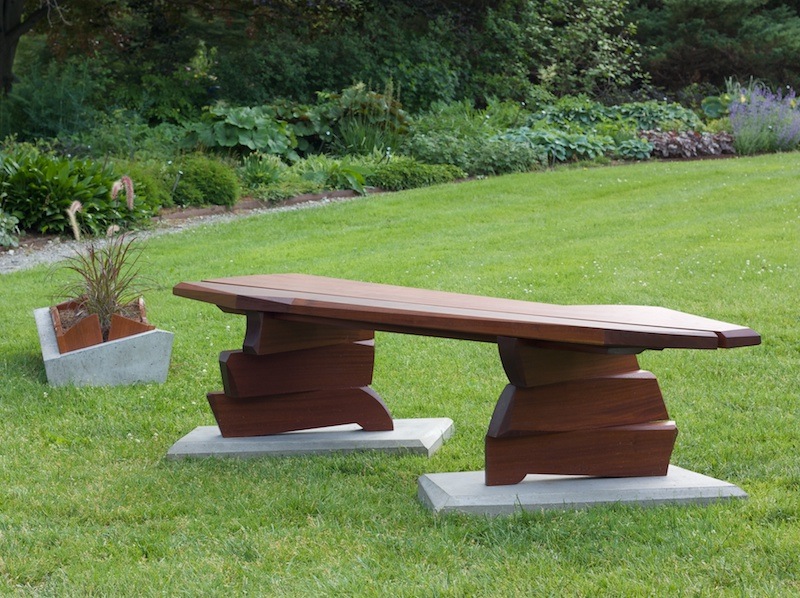 This version of Bench #1 is currently available from the Dodds & Eder Showroom in Sag Harbor NY.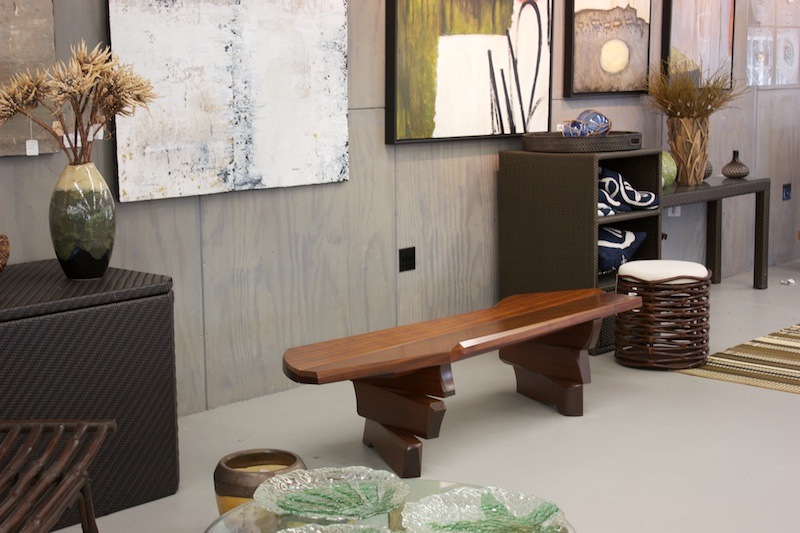 Below is a working drawing of Bench #1. The sketches on the right are just enough to define the system. The model on the left helps to bring the design to life. THe models also serve as great presentation tools.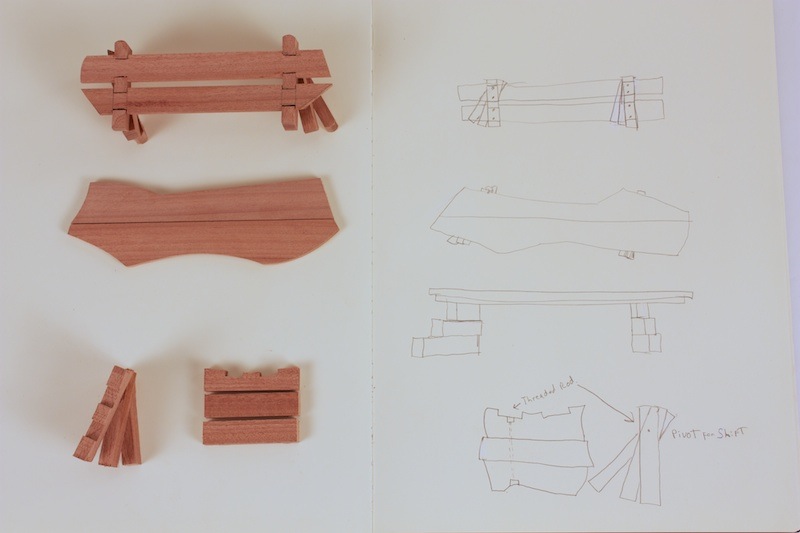 I took the opportunity to take a new series of head shots.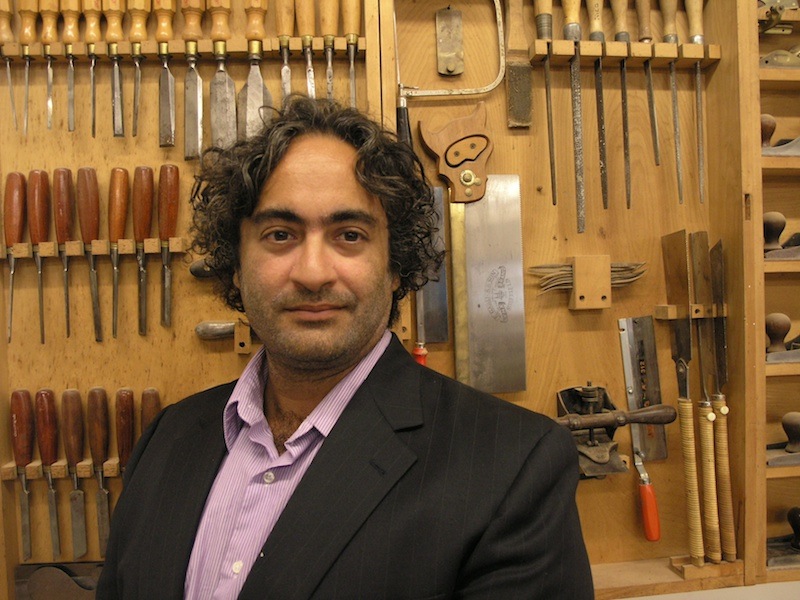 By Nico Yektai -
New York based designer/maker Nico Yektai opened the doors to his Hamptons studio in 1995 after completing the MFA program at the School For American Craft at the Rochester Institute of Technology. The rigorous technical training complimented his background in Art History, which he studied, at Hobart College in Geneva NY. Yektai has synthesized this background into a singular style that has gained him national attention. Visit
nicoyektai.com
for more information