September 30, 2013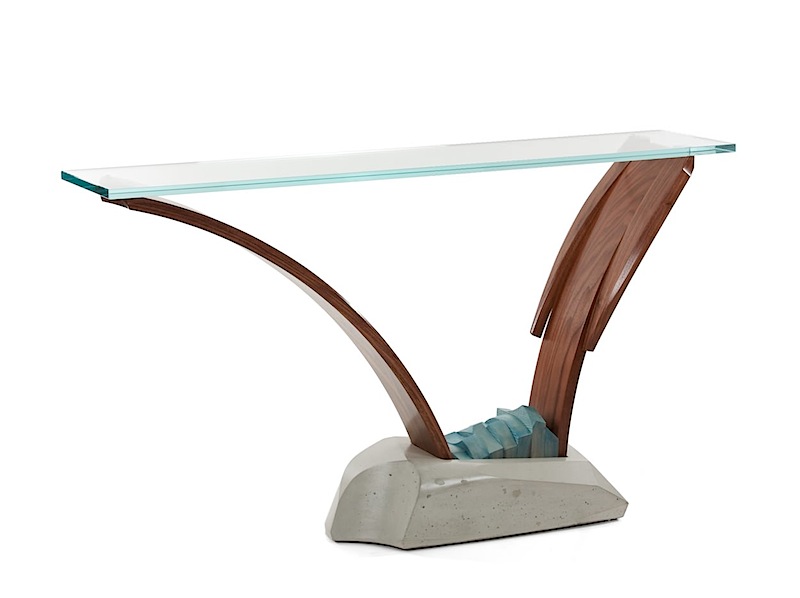 Pontus

Walnut, Colored Ash, Cast Concrete & Glass, 32H" x 56"L x 12"D Pontus on my website
The Pontus console table was born of a desire to design a console table that used an offset concrete base. I knew that I would need to incorporate bent laminations to gain the effect that I was looking for. I mocked the piece up with some curves that I had on the shelf and I quickly created and solved a major issue. The concern was the connection of the wood to the concrete base. I decided to slip the curves into the cast base.
See more on the construction of Pontus in this post Pontus Part 1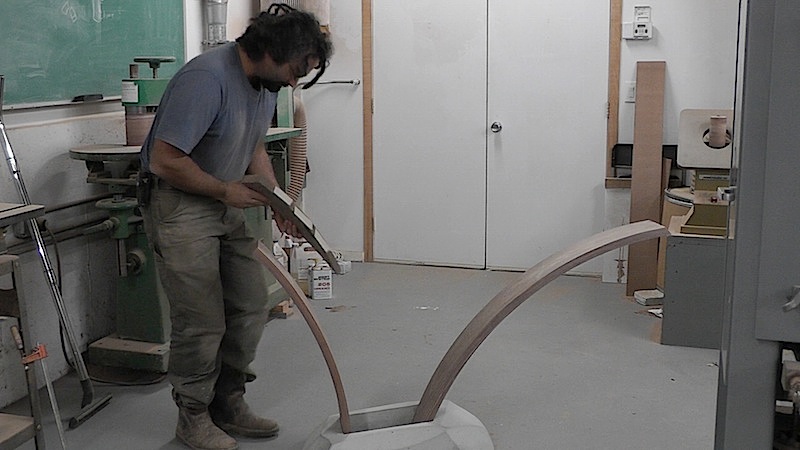 The problem was that there was an odd void at the center of the base. The solution was the introduction of the final component, the dyed ash mass. I have use this technique in the past to great effect. At its best I transform shop scrap into an integral part of the composition. I choose the color to enhance the grain of the ash and to help tie it into the color of the edge of the glass top.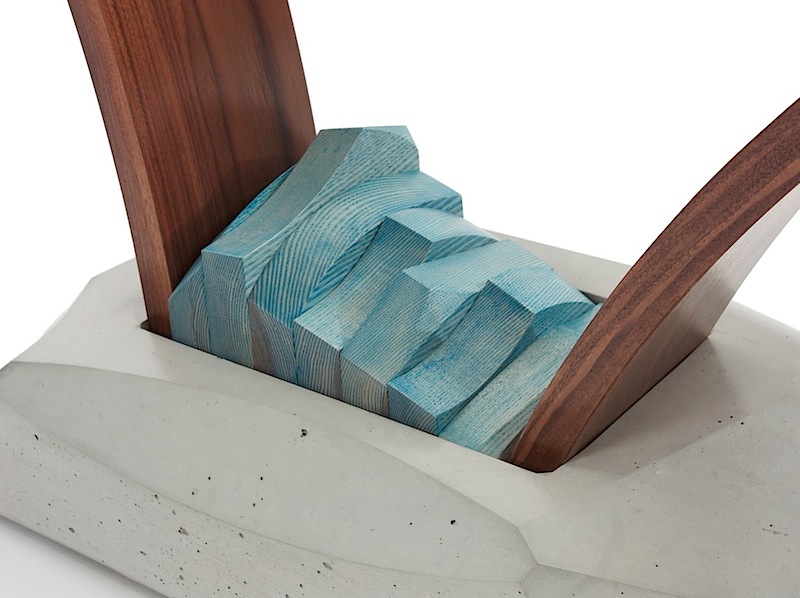 The shaping of the concrete and the wood are tied together in my unusual style. I had to use a new technique for the casting. It is a very complex casting. The resulting table is capable of being built in a variety of woods and colors which makes it one of the more versatile table I have designed. I think that this is part of the reason that it has been nominated for an Interior Design Magazine Best Of Year Award 2013.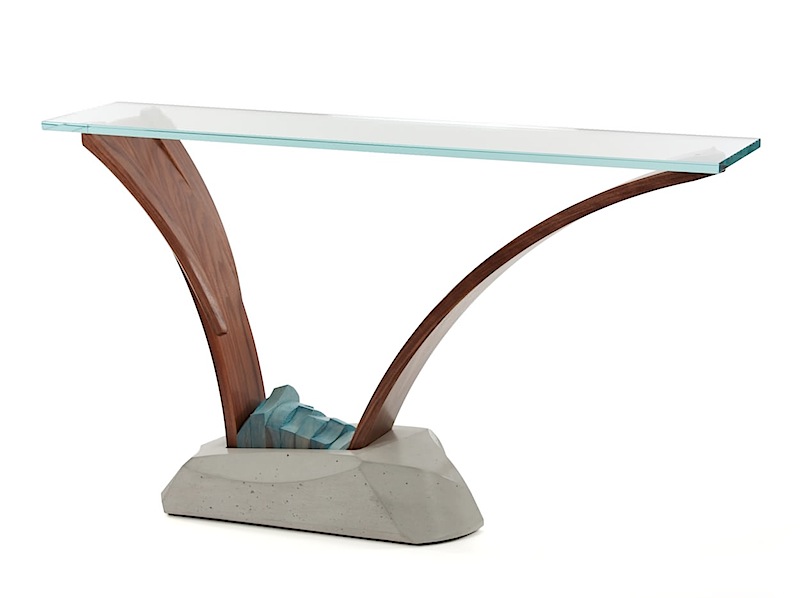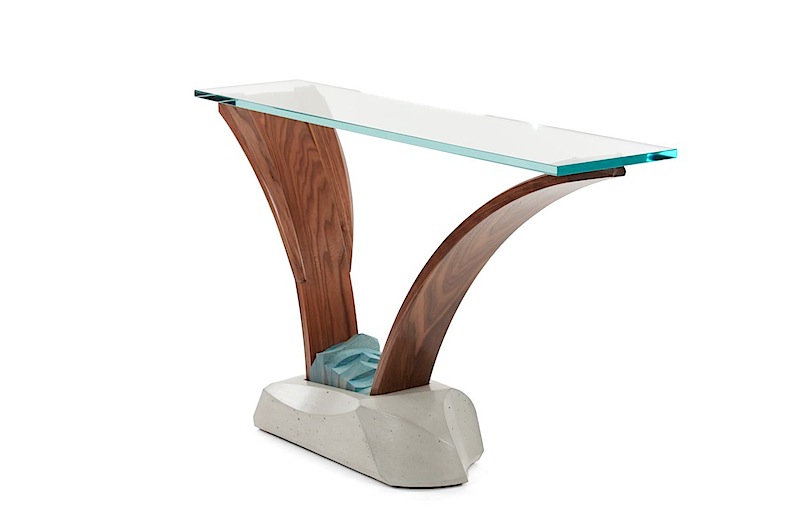 By Nico Yektai -
New York based designer/maker Nico Yektai opened the doors to his Hamptons studio in 1995 after completing the MFA program at the School For American Craft at the Rochester Institute of Technology. The rigorous technical training complimented his background in Art History, which he studied, at Hobart College in Geneva NY. Yektai has synthesized this background into a singular style that has gained him national attention. Visit
nicoyektai.com
for more information