April 9, 2010
I have a number of project going on that I am very excited about. One of those projects is a bench that I am designing for a clients home in the Hamptons. It turns out that their needs are in line with what I need for an upcoming show In the Berkshires at the Berkshire Botanical Gardens. I will be exhibiting three benches in their upcoming show- Sitting Pretty: The Garden Bench As Sculpture. Two are ready to go but I am in need of a show stopper! This is where my needs have overlapped with the needs of the client. I am still in the process of finalizing the commission with them but I am going to press on and build a version of the same bench for the show in the Berkshires. The two benches will be about the same size, 10 feet long, and they will share the same look. That said they will each be unique. My work does not lend itself to multiples and this is as close as I get.
Here are some photos of the model. Note that the model is more detailed than the ones I make for myself. The model is my primary tool for expressing my intentions to the client.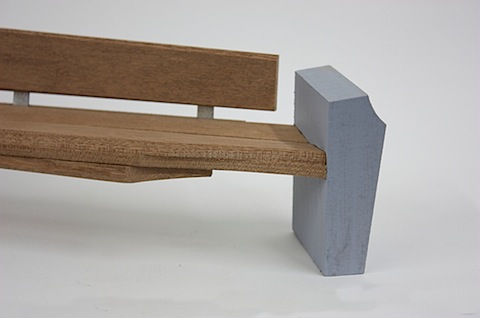 This last photo illustrates the first stumbling block in the construction of the new bench. The inside curve of this cove on the outside of the leg is going to be a challenge to fabricate. The concrete will be cast into a form so I need to find a tube of suitable diameter to incorporate into the form. In the past I have use PVC pipe to make a similar detail. In this case the pipe would have to be big. Probably around 12″ in diameter. I have a section of a pipe half that size. What to do? I went on Ebay looking for sections of large diameter PVC pipe. I found some but they were not long enough for this application. I had an idea!
Here you can see the before and After!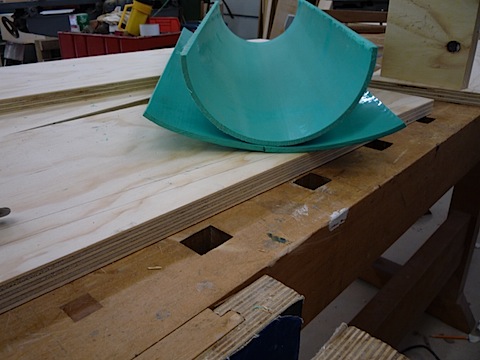 Here the part is incorporated into the form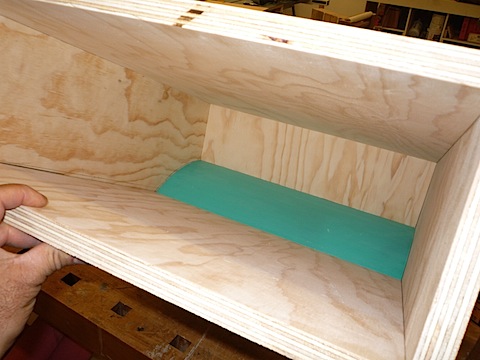 Not quite ready for concrete but a very good start and nothing caught on fire!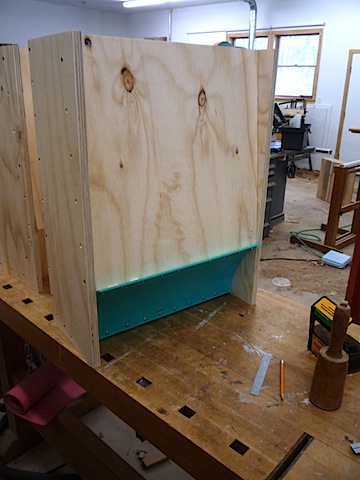 By Nico Yektai -
New York based designer/maker Nico Yektai opened the doors to his Hamptons studio in 1995 after completing the MFA program at the School For American Craft at the Rochester Institute of Technology. The rigorous technical training complimented his background in Art History, which he studied, at Hobart College in Geneva NY. Yektai has synthesized this background into a singular style that has gained him national attention. Visit
nicoyektai.com
for more information