October 9, 2010
I have been working on a commission for a site specific bench. A circular bench that will wrap around this majestic Beech. The trunk is nearly 5′ in diameter and the root system is nothing short of beautiful. This challenge has pushed me in a number of new directions- all of which are very exciting.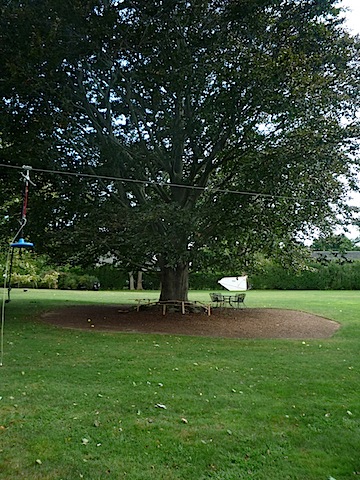 Here is the model as it came into focus. I had to compose in 3-d after coming to the realization that the bench would be based on very large sweeping curves. I wanted the curves to have a dynamic relationship to the tree and root system.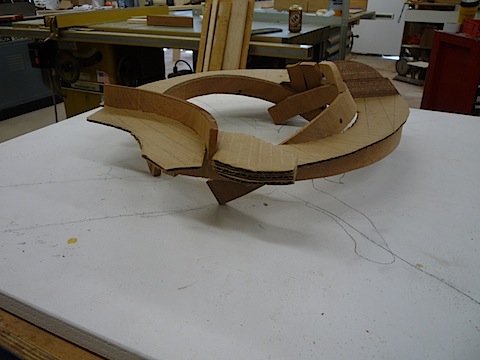 The bench featured a number of seating areas that related to the actual use of the property. A chaise like section was coupled with a seat that faced the sunset.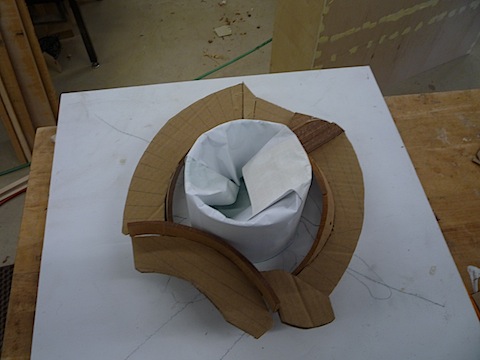 The next step had me devising a way to mock up the curves in my studio. The chalk circle represents the trunk of the tree.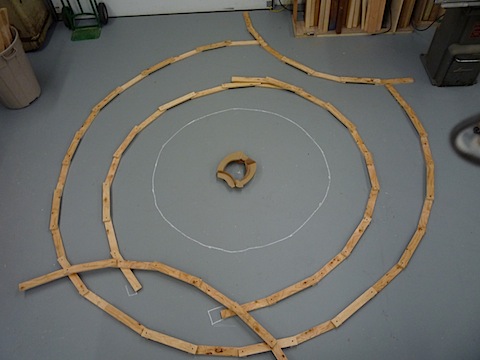 It had been my hope that t he roots of the tree would spill out from under the bench blurring the line between bench and tree.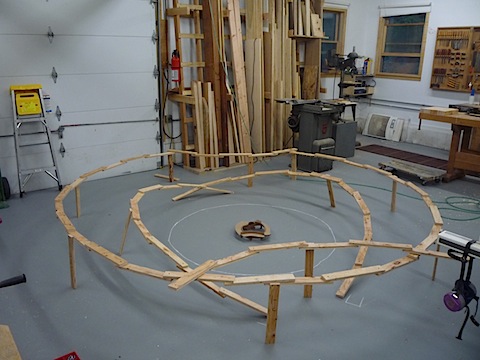 Nice try but the reality was that the bench needed to be bigger. MUCH bigger.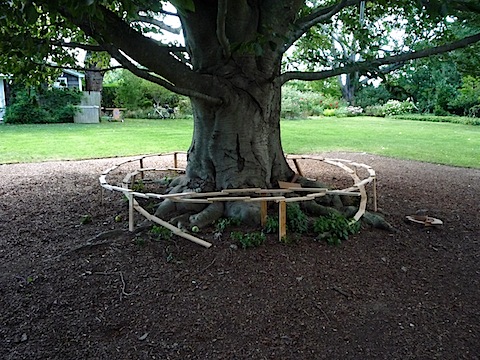 I went back to the drawing board and increased the diameter of the circle bench from 12′ to 18′! Now that the scale is right we were able to focus on some of the details in the piece.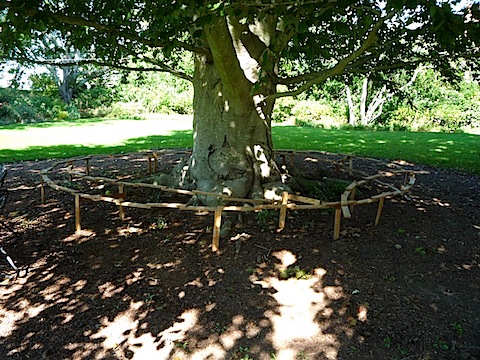 Here is the model which reflects those changes. If you click on the picture below you can rotate the circle bench. (does not work on the iPhone/iPad)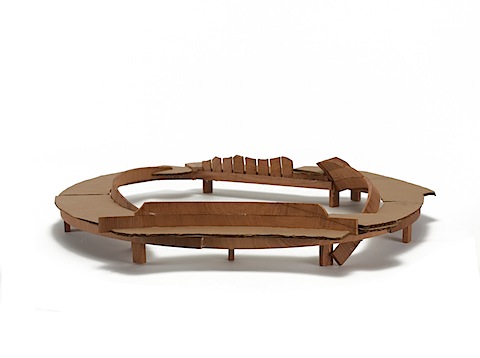 Here are a few more shots that should complete the picture of this bench. Now for the next challenge…actually building this piece!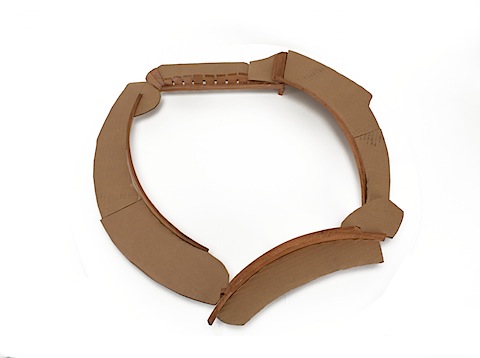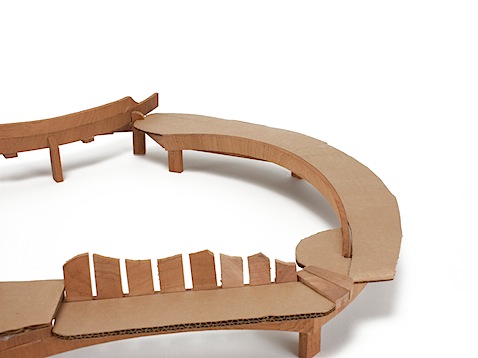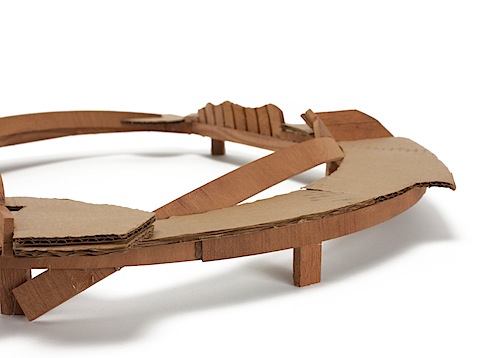 By Nico Yektai -
New York based designer/maker Nico Yektai opened the doors to his Hamptons studio in 1995 after completing the MFA program at the School For American Craft at the Rochester Institute of Technology. The rigorous technical training complimented his background in Art History, which he studied, at Hobart College in Geneva NY. Yektai has synthesized this background into a singular style that has gained him national attention. Visit
nicoyektai.com
for more information