July 11, 2012
I have just completed and installed my largest piece to date. Circle Bench #1 measures nearly 20 feet in diameter. This bench was commissioned to encircle a very large Copper Beech Tree. The circular composition uses sweeping bent laminations to build up the structure, one piece at a time. There are numerous seating areas and tables which encourage people to sit, relax and interact. Pictured before installation onsite to demonstrate the potential for public placements, both indoor and outdoor.
The bench was inspired by the tree, but I was delighted to document it before the installation.
I approached the piece as a 360 degree sculpture that incorporated a number of micro environments. The organizing principle was the circle and the and the long bent laminations that built up the form.
Here is a link to a post at the beginning of the design process
Without further delay here are the pictures of the bench: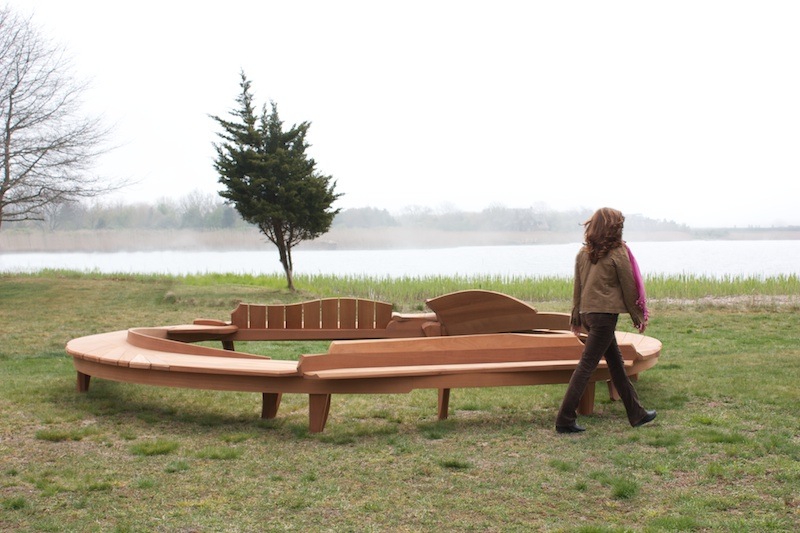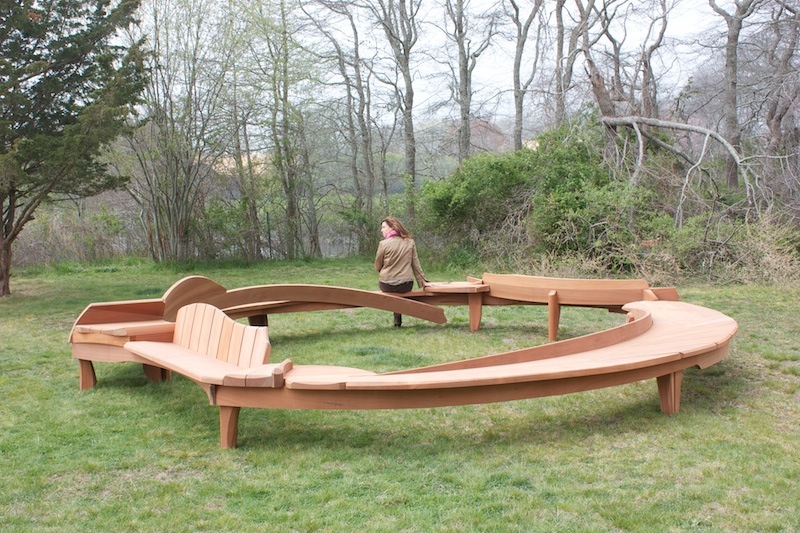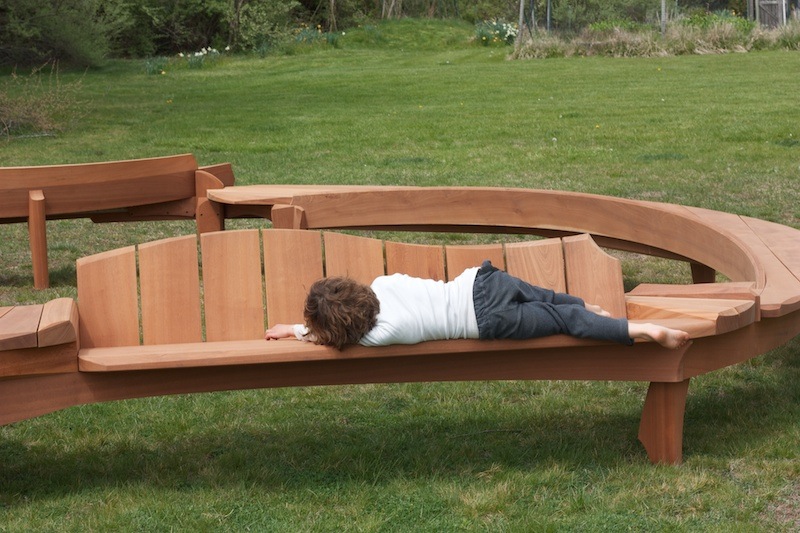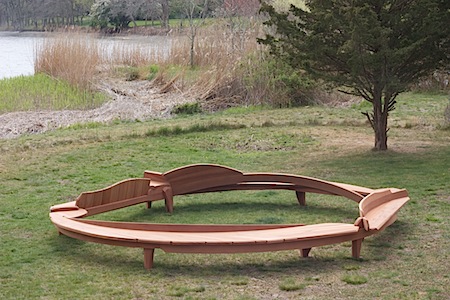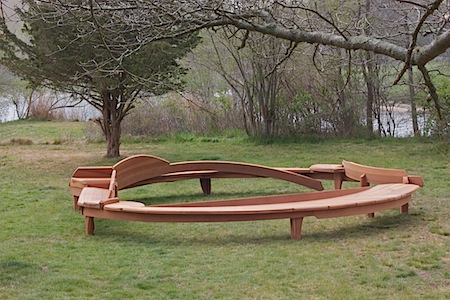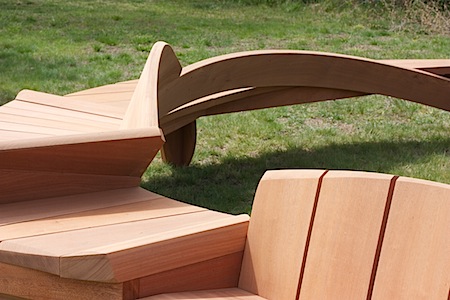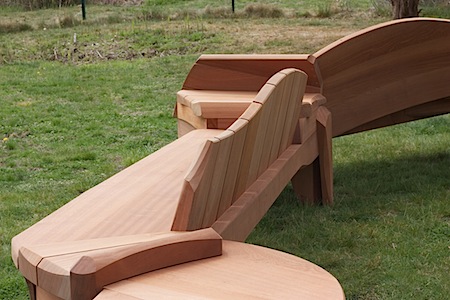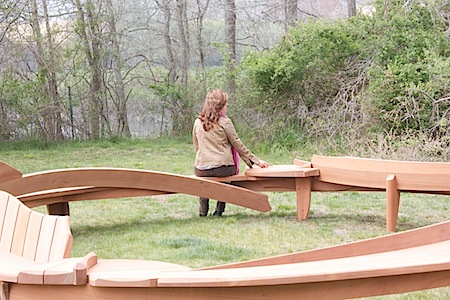 I had to pose for one shot!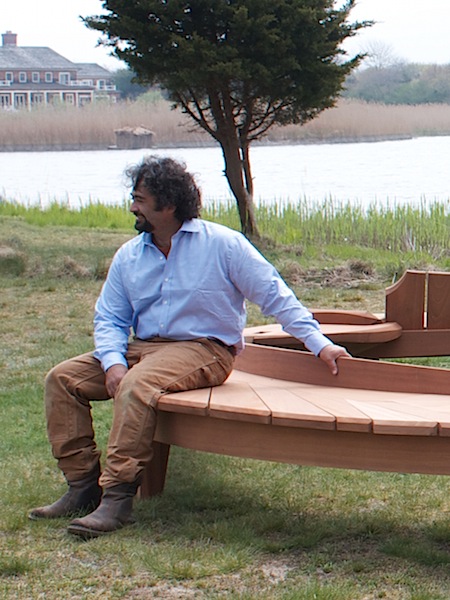 Bending jig with my custom clamps at the ready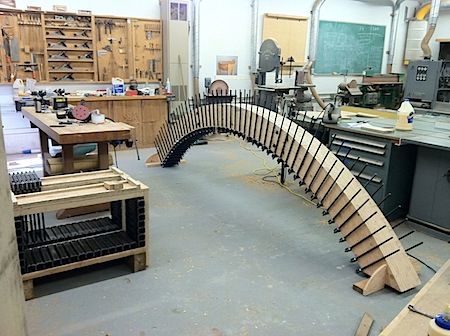 The laminations coming off of my bandsaw.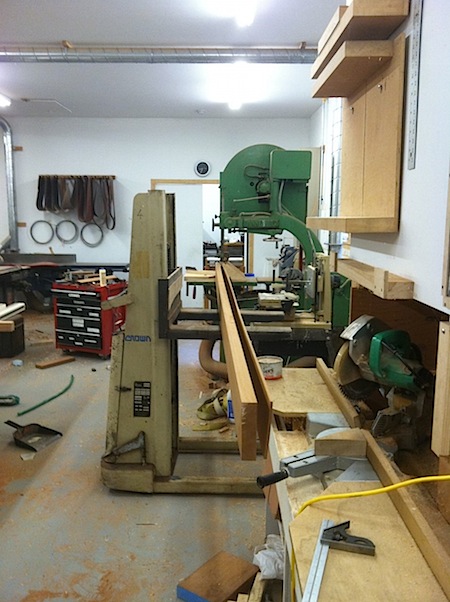 It got awfully crowded in my shop!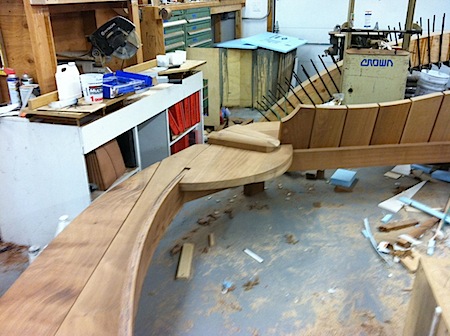 Circle bench in pieces in my shop.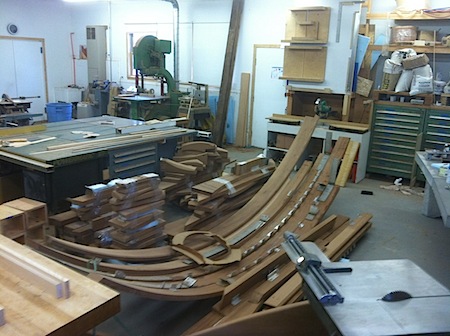 The day i installed it. I will post more pictures after the photo-shoot.


By Nico Yektai -
New York based designer/maker Nico Yektai opened the doors to his Hamptons studio in 1995 after completing the MFA program at the School For American Craft at the Rochester Institute of Technology. The rigorous technical training complimented his background in Art History, which he studied, at Hobart College in Geneva NY. Yektai has synthesized this background into a singular style that has gained him national attention. Visit
nicoyektai.com
for more information